Love is an Illusion!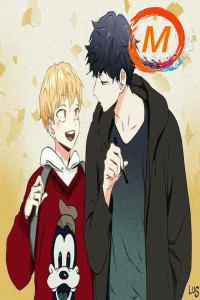 About "Love is an Illusion!" Webtoon
About Love is an Illusion! Hye-sung spent his entire life believing he was an Alpha, the top of the genetic lottery. But his world is flipped upside down when he finds out he isn't an Alpha, but a lowly Omega. After this revelation, he continuously crosses paths with Dojin, an Alpha who can't stand Omegas. Take a step into the omegaverse and find out what it is that makes their pulses race and their bodies go wild. Alternative Name: Love Is An Illusion Love is an Illusion! O Amor É Uma Ilusão Любовь — просто иллюзия 恋は幻想! 爱情是幻想 사랑은 환상!